St. Matthews Listing 122 Fairlawn Road
Our listing on 122 Fairlawn Road is a beautiful example of the classic St. Matthews home. The architecture and curb appeal of this home will greet you every time you drive into the driveway. The welcoming and cozy front porch is the perfect place to watch the sunset and relax with your family and neighbors.

This charming Bungalow is located in between Frankfort Avenue and Lexington Road, a short walk from the heart of St. Matthews. Location, location, location! You just can't beat being within walking distance to classic St. Matthews restaurants like the Fishery, Lotsa Pasta, Molly Malone's and Simply Thai. Also, right around the corner is the very popular boutique, Clodhoppers and the natural food market, Rainbow Blossom.

Fairlawn Road is a great home for a family with children. It is within close proximity to many schools both public and private such as Trinity, Waggener, Our Lady of Lourdes and St. Matthews Elementary School. It is also under a mile from Seneca Park.
When you walk through the stunning leaded glass front door you will enjoy calm colors, hardwood floors and a handsome stone fireplace. The large bay window and open floor plan really light up the first floor of this home. The kitchen has been updated with new cabinetry and stainless steel appliances.

There are two bedrooms on the first floor of the home. The second floor is the master suite which features a sitting room and the master bath. The master bathroom includes a whirlpool tub.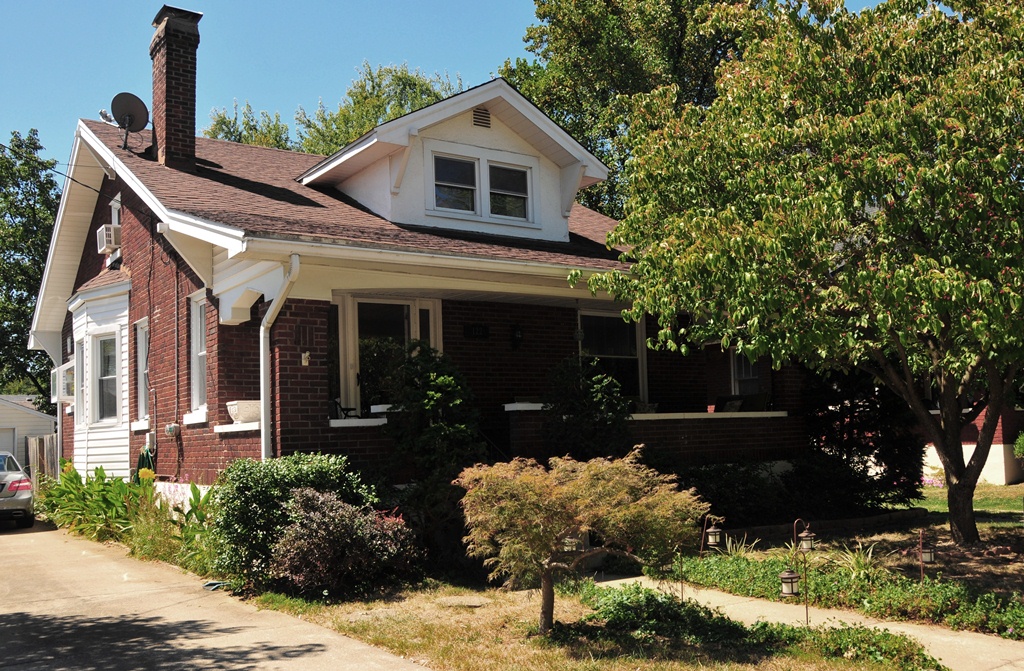 Charming St. Matthews Bungalow.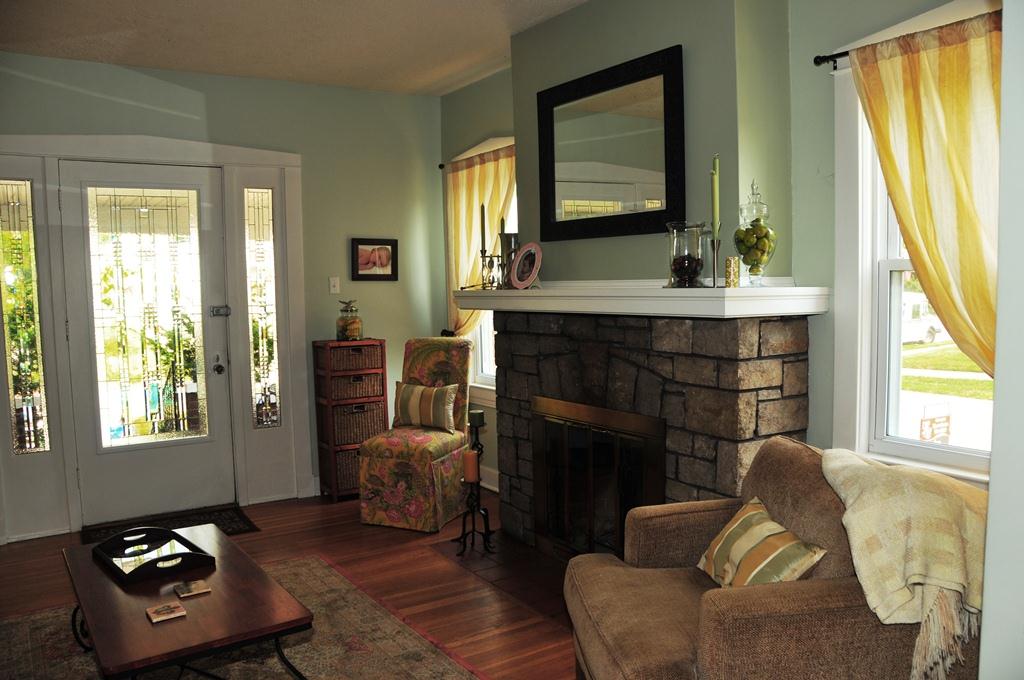 Beautiful leaded glass front door and charming fireplace.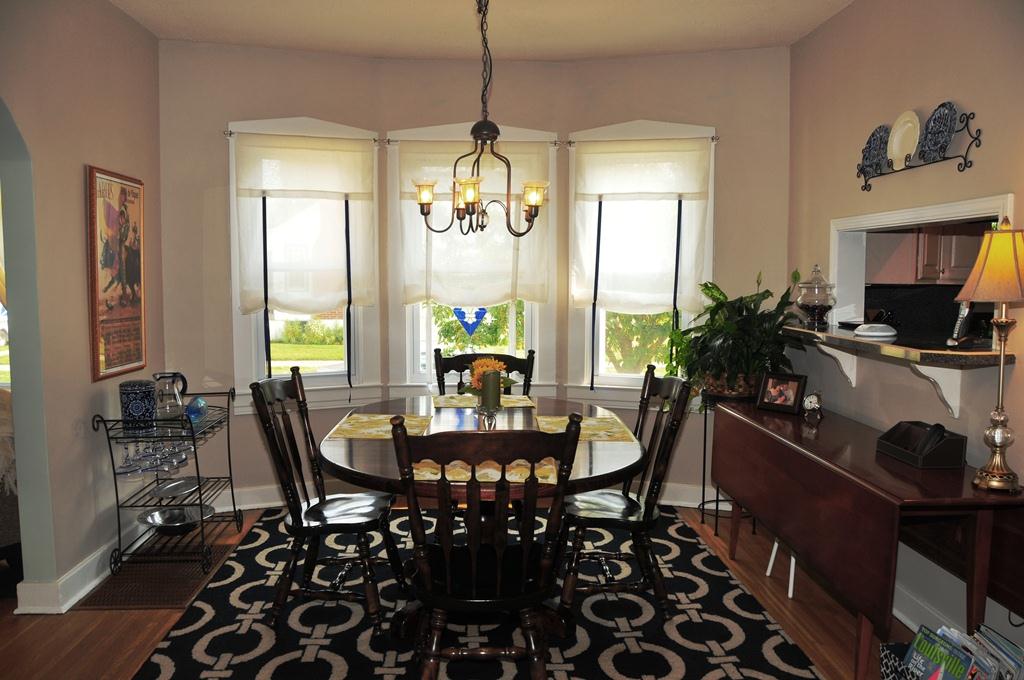 Bright dining area with large bay window.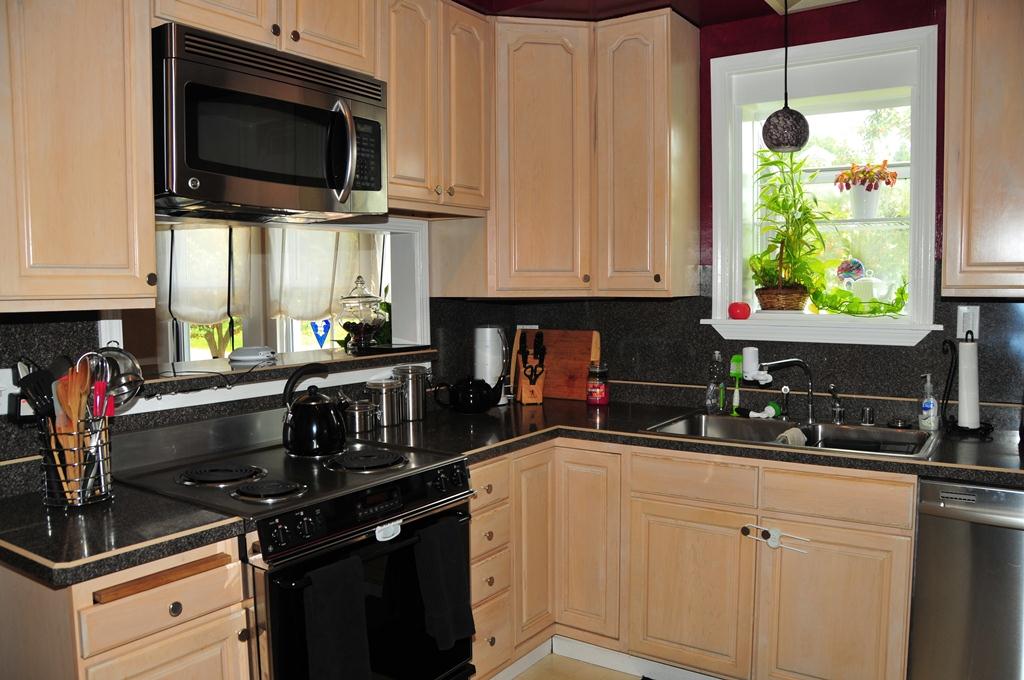 Updated kitchen includes new cabinetry and stainless steal appliances.