Bardstown Road Not the Only Place to Be Anymore
Posted by Junk Do Not Contact on Tuesday, October 30, 2012 at 1:41 PM
By Junk Do Not Contact / October 30, 2012
Comment
Last week I ventured out on the town on a weeknight, which is a rare occasion for me. My sister-in-law is a new mom and was in desperate need for some time away. Last Thursday night, after about an hour of some skillful convincing on my part, I persuaded her to join me for a drink at the bar of her choice. In my opinion, it's important for every mom to get out every once in a while for some girl talk that has nothing to do with the kids. Once I rescued my sister-in-law from her diaper and bottle filled cave, we headed to Oshea's Irish Pub on Bardstown Road in the Highlands to take advantage of their outdoor patio.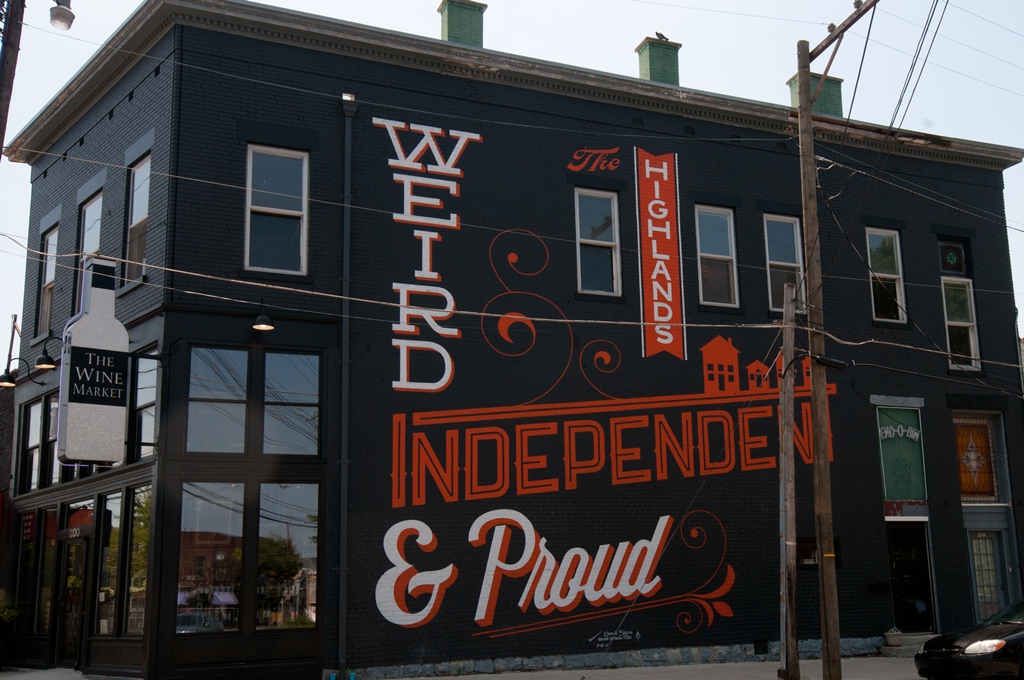 It was 9:30pm at Oshea's and the patio was about half full. We took a seat at a table in the back and got a couple drinks. The much needed girl talk consumed our conversation, but two women sitting alone at a bar are sure to be bombarded by any lonesome men. We met a couple men from Louisville, out for a drink with their buddies, but the most interesting conversation came from two men from Boston who were bourbon tasting at the bar. These men, in town for an engineering convention, were doing a poor job picking out their bourbons, so I was more than willing to help. After about an hour at Oshea's the bar became empty, those eating on the patio had finished, and we were ready to leave as well. We headed to Flanagan's next.
At this point in the night it was getting late and I was expecting the bars to become busy. Back when I used to frequent them more often, Thursday nights were basically an extension of the weekend. When we entered Flanagan's I could count the number of customers on both of my hands. I was shocked. We decided to stay and I was curious to learn what kind of people were at the bar. Most were out-of-towners and people who had just gotten off work. I spoke with the bartender at Flanagan's who has worked there for over 20 years to ask him about the slow night. He told me that more and more people are frequenting the bars in St. Matthews and that is has really hurt their business as well as all the bars' business along Bardstown Road. He also said that the economy has a great deal to do with the bars' weekday night sales. Because of the economy more and more people are drinking at home on the weeknights, although it doesn't seem to affect the weekend market. He did go on to say however that Flanagan's and the other Bardstown Road bar/restaurant combinations like Oshea's and Molly Malone's food sales are up. More people are coming to eat rather than drink on Bardstown Road.
I guess any time different areas develop and time passes, neighborhoods grow and change. The last time I went out on Bardstown Road it was a young, vibrant, "drink till you get drunk" party street. St. Matthews is quickly becoming that new spot. I'm not saying Bardstown Road is going anywhere, because on the weekends, it is still one of the places to be, but the difference now is that it is ONE of the places to be, not THE place to be.
Search all
Louisville Real Estate
for sale by area, price, year built, square footage or any other detail on Louisville's superior MLS search engine.