Bowman Field Key to Highlands Homes Appeal
Posted by Brad Long on Saturday, March 3, 2012 at 3:05 PM
By Brad Long / March 3, 2012
Comment
Everyone knows what a fabulous area of Louisville the Highlands is. The stunning homes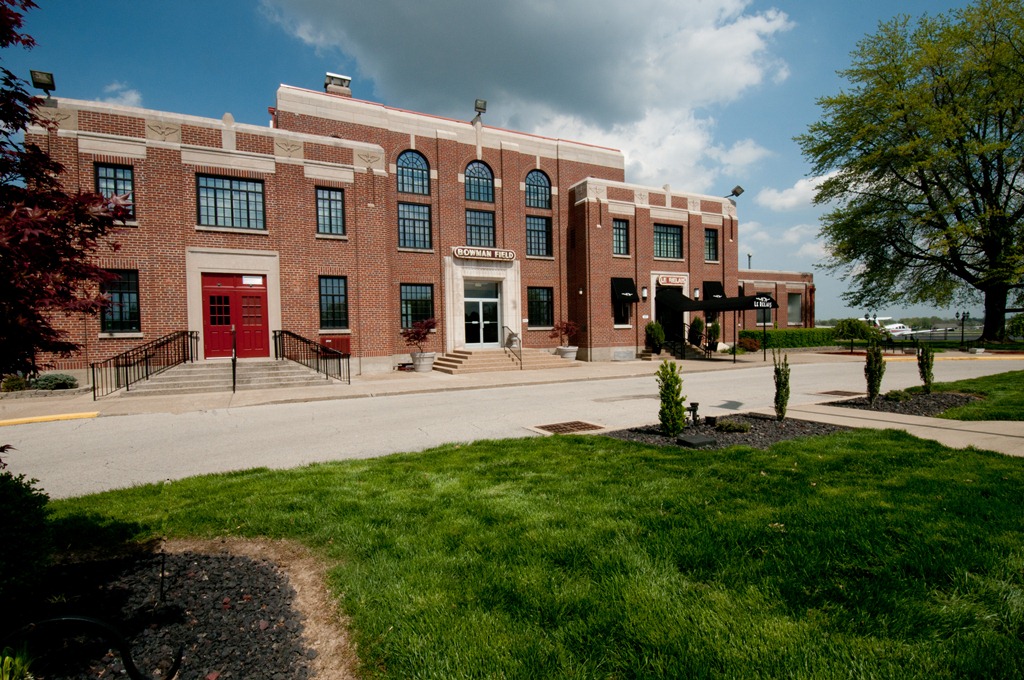 brimming with character on tree-lined streets, the Highlands' proximity to downtown, its easy access to Seneca and Cherokee Parks, and all the nearby restaurants and galleries on Bardstown Road make it one of Derby City's most sought-after addresses. But it's not just the parks and dining that make the Highlands such a unique residential area. It's also the fact that it's home to the 92-year-old Bowman Field, Louisville's airport for small aircraft.
One of the oldest continuously operated airfields in the country, Bowman Field has been an important part of local corporate air travel and a key source of flight time for amateur aviators. Among other services, this Louisville landmark provides a way to keep smaller aircraft away from the big commercial jets at Louisville International Airport, and it serves as a major site for pilot training in Kentucky. But you don't have to be in the business to appreciate Bowman's magic. Anyone who's ever sat out on the deck at Bistro Le Relais to sip a glass of wine while watching the planes land at dusk knows quite a bit about Bowman Field's charms. Its rich history dates back to 1919 and includes a landing by Charles Lindbergh in the Spirit of St. Louisville in 1927. From 1928 until 1947, Bowman was the city's main airport until commercial operations moved to Louisville International Airport, then known as Standiford Field.
Now, though, the future of this classic airport may be in question. Business has decreased considerably in recent years resulting in significant deficits. In 1998, there were 195,000 takeoffs and landings. In 2011, there were just 72,000. Additionally, the FAA has started enforcing a larger zone of protected airspace that is required for airports that house the kind of modern instrument landing guidance systems that Bowman has. Some Highlands residents fear that this will mean losing ancient trees in beautiful neighborhoods like Kingsley and Seneca Gardens.
The debate over Bowman Field's future is far from over. Many believe that despite large deficits, Bowman plays an important role in freeing Louisville International from potential entanglements caused when large commercial jets share space with smaller planes, and that regardless of the number of flights it has, Bowman is needed as a key aviation training site. But others worry that their Highlands homes may be adversely affected if neighborhoods lose many of the old, beautiful trees that are so much a part of the area's charm. For now, only time will tell.
Search all Highlands Homes for sale by area, price, year built, square footage or any other detail on Louisville's superior MLS search engine.