Drink Up! It's National Bourbon Heritage Month
Posted by Junk Do Not Contact on Saturday, September 8, 2012 at 10:59 AM
By Junk Do Not Contact / September 8, 2012
Comment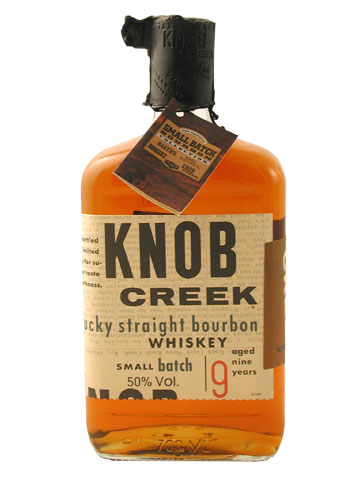 I find it rather appropriate that my birthday lies in the same month that holds the title of "National Bourbon Heritage Month." I'm not saying that I'm a lush, but I realized when I went to college in Toronto and mouths dropped open around me when I ordered a bourbon on the rocks, that there was something unique in my bones. Here in Kentucky, it is not uncommon for a woman to enjoy herself a good bourbon after a long day, or hell, even in the middle of the day; my grandmother always had a bourbon in her hand. This is one of the many things I love about the place that I call home.
Louisville takes great pride in it's bourbon trail heritage. Everything from our architecture, hospitality, commerce, and restaurants can be linked with bourbon. Louisville is a bourbon loving city, and there is no time better to explore Louisville's best bourbon hot spots than during National Bourbon Heritage Month. The celebration began in 2007 with Senator Jim Bunning of Kentucky, calling for recognition of bourbon as America's "Native Spirit." Bourbon has deep roots in family heritage and tradition in Kentucky and September is a time to celebrate and reflect on that legacy.

Many local restaurants have caught on to National Bourbon Heritage Month and want to celebrate bourbon along with bourbon lovers of Louisville. Many restaurants and bars will be having bourbon drink specials and special menu items featuring bourbon.
Four Roses Bourbon has teamed with Impellizerris Pizza to create and feature a Kentucky Bourbon Hot Brown Pizza. Four Roses Yellow Bourbon will be the bourbon used in the new recipe, and it is supposed to be delicious.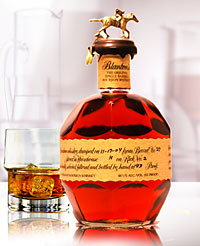 North End Café will offer specialty bourbon cocktails all month long and will pair the cocktails with the existing menu. They will offer everything from breakfast cocktails to a twist on a Manhattan. Each cocktail will be $8.00. The new cocktails will include:
Pecan Bourbon Sour: Bourbon with coffee and vanilla bitters
Smokey Joe: Bourbon with smoked black tea, maple syrup, bitters
Right side of the bed: Bourbon with orange marmalade and vermouth
Mirabelle: Bourbon and plum with lemon and peach bitters
Umbrian Manhattan: bourbon with dry vermouth and campari
Proof on Main is offering a lot of interesting extras this month for bourbon enthusiasts. All month long a special bourbon cocktail list will be available, including drinks like:
Bronco: Makers Mark, Fernet Branca, Lime, and egg white
Mozmo: Old Grandad Bonded, Aperol, Yellow Chartreuse
Lazy Eye: Old Forester, Bitters, Lemon, Orange
Proof will also have guest distillers available on various occasions to answer any questions you might have about bourbon. Guest distillers will be at Proof from 5:30pm-7:30om the following evenings:
September 13th-Hunter Chavanne of Kentucky Bourbon Distillers
September 20th Todd Rowe from Woodford Reserve
September27th- Julian Van Winkle
September 28th-Trey Zoeller, McLaine& Kyne
These are just a few of the great new specials you can take advantage of this month. Many of Louisville's best restaurants will be celebrating National Bourbon Heritage Month so get out there and experience the limited time offers they have going on.
Drink responsibly and remember to always keep with you your Southern charm and hospitality!
Search all
Louisville Real Estate
for sale by area, price, year built, square footage or any other detail on Louisville's superior MLS search engine.