Getting Your Money's Worth - Home Renovations Paying You Back
Posted by Brad Long on Friday, October 3, 2014 at 9:17 AM
By Brad Long / October 3, 2014
Comment
Many homeowners look for ways to improve the appearance and value of their properties. While small investments can bring increased value, conversely large investments may not bring the return you expect. Several factors weigh in on these decisions; if you plan to continue to live in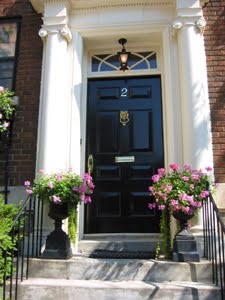 the home, investments should be practical and improve upon daily living. If you plan to sell your home, only go as far as needed to gain a sizable return. It's smart to focus on the details that buyers focus on; and you don't want the highest priced home in the neighborhood. If the other homes are set in a certain price bracket, no number of improvements can transcend it by very much. Here are some basic tips to follow when planning home renovations or improvements, and how to get the most for your money and ensure that investment return.
First Impressions
What many call curb appeal, the exterior of your home and property is the first thing any potential buyer sees in person. Look at your home through the eyes of a stranger. Dirty siding, cracked paint, or a lackluster lawn will be on a potential buyer's radar immediately. This can taint the buyer's opinion before even stepping in the door. Speaking of the front door; a fresh front entry can add 86 percent investment return. Include some fresh paint and perhaps some potted flowers; a good first impression can add an overall 5 to 10 percent to the home value.

Easy Addition

Whether you plan to stay in your home, or sell it sooner or later, a deck is a wonderful addition that adds entertainment value to your home. However, do not make the mistake in attempting this jog on your own. Professionally installed decks come without the DIY headaches and mistakes. Poor deck installation usually ends up costing more in the long run to maintain, while not being nearly as aesthetically pleasing. A professional deck install is one investment that always nets a return.

Warm and Welcome

Now that your exterior is double checked and squared away, let's look at the interior of your home. Obviously, if you are planning to sell, clutter needs to be picked up and put away, with minimalist decorative touches to enhance the home's natural beauty. The next thing to improve the atmosphere of a home that doesn't break the bank is by painting the walls. It's the least expensive way to create a whole new appearance, while increasing value. Add some muted neutral colors to plain white walls, or tone down bold colors that may not please everyone. Fresh paint can also highlight dark cupboards or older home features.

The Heart of Every Home

Any homeowner will tell you, the heart of their home is the kitchen. The kitchen is one of the most important rooms any potential buyer will want to inspect. Fresh paint can indeed breathe new life into a lackluster kitchen and highlight older cabinets that aren't cost effective to replace. In the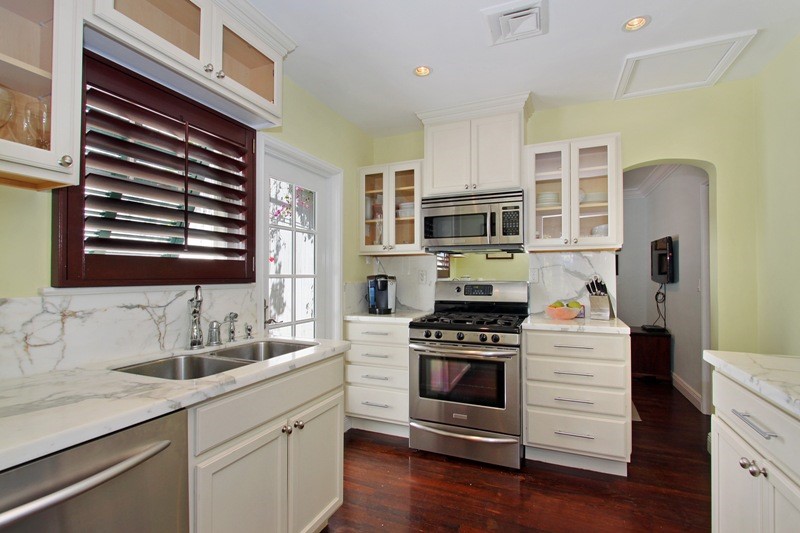 past five years, it's estimated that 40% of all money spent on home improvements and renovations has went straight into the kitchen. For those looking to sell their home, an updated kitchen can bring a 70% investment return, while those looking to remain in their home are treated to a dream kitchen for nurturing families and entertaining friends.

The Homeowner's Throne

The second most popular home remodeling project, after the kitchen, is of course the bathroom. Bathroom renovations do not usually net the same return for those selling a house within a year of completion; but that's not to say it won't pay off. With newer, larger and more modern amenities, these rooms built for privacy are still a major selling point for potential buyers in all markets. Older, 'vintage' style tiles can be used to add some pizazz to a new modern bathroom. Updated towel, toilet paper, and cabinet fixtures for a fresh look while staying in budget.
If you are thinking of selling your home in the Louisville real estate market, make sure you have the best by your side. Contact our professional, friendly agents today here at Brad Long Real Estate Group to help you with all of your questions and concerns about your Louisville home you want to sell.
To search all homes for sale in the Louisville area please visit:

www.AllHomesInLouisville.com