Know More About Mortgage Financing Before Buying
Posted by Brad Long on Wednesday, June 5, 2013 at 10:35 AM
By Brad Long / June 5, 2013
Comment
The housing market in Louisville has certainly heated up in the last few months and if the experts are right, this upturn will continue. This is good news for buyers, sellers and for all the real estate professionals.
With more and more people looking to buy a new home, possibly their first home or even a commercial property, it has become clear that a good number of people really do not understand real estate financing. In face in a recent survey involving over 1000 current and potential homeowners, run by the Zillow Real Estate website, over 1/3 of the participants gave wrong answers regarding basic real estate mortgage and financing including information regarding banks and lenders and other important related questions.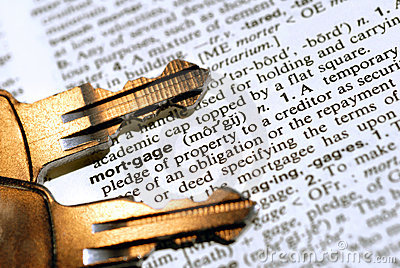 Here are some of the results of the Zillow website survey:
31% of buyers in the survey, didn't think that it was possible to get any kind of mortgage loan with less than 5% down. This is incorrect..there are loans insured by the Federal Housing Administration that can require as little as 3.5% down.
34% didn't know what the term 'annual percentage rate' (APR) means. Terms like 'APR', 'points', 'origination fees', 'underwriting fees' 'appraisal fees', 'escrow' and 'title fees' and all other costs involved with getting a mortgage loan are important so you can figure out what the overall cost of the loan is going to be.
Many of those surveyed thought that they could get the best deal by going through the bank where their checking and savings accounts were held. Competing banks and lenders can often undercut other banks by large margins.
25% of those surveyed thought that you were obligated to close with the lender that has already pre approved your mortgage. In reality, there's no obligation. If buyers see better terms available they should take them.
Many in the survey indicated that they thought that lenders were required by law to charge the same fees to all clients for credit reports, appraisals, etc. This is incorrect..Fees vary from bank to bank and can often be negotiated.
In the survey, over 26% of the people said that once pre approved they thought they were obligated to go with the lender that pre approved them. This is not true, you are not obligated and if you find a better rate, go with that lender.
Many homeowners in the survey thought that if their mortgages were underwater, or if they owed more than the property was worth, they could not refinance their existing loans into lower interest rate loans. This is incorrect. There are many lender who deal specifically with underwater loans and refinancing those loans.
Nearly a third of the survey participants thought that if they had gone through a foreclosure or short sale, they would have to wait seven years for their credit scores to recover so they could buy a home again. This depends on each situation and many who experience a foreclosure or short sale can get financing in as little as a couple of years.
So often the buyers focus on getting a lower home price and totally ignore the importance of finding the right loan for their situation. I always recommend that buyers shop around to multiple lenders and compare rates and fees to get the best deal. Working with a good mortgage broker can go a long way to help simplify the application process and get you the best interest rates and lowest fees. If you don't know what APR means then it's going to be difficult to compare rates of the different lenders.

If a home buyer can lower their interest rate by just half a percentage point, they can not only increase their purchasing power, but save thousands of dollars over the life of the loan. For every $100,000 borrowed, a half percentage point lower rate will lower your monthly payments by about $28 per month on a 30 year fixed rate loan, and that adds up to more than $10,000 over the 30 year life of the loan.

In next week's blog posts I will outline the many different types of mortgage loans that are available.