La Coop: France comes to NULU
Posted by Brad Long on Sunday, April 22, 2012 at 11:01 AM
By Brad Long / April 22, 2012
Comment
From the talented group that brought you Basa on Frankfort and Doc Crow's on Main Street comes the latest addition to the fast growing foodie scene in Louisville's NULU area. La Coop Bistro a Vins. Set to open Tuesday April 24 at 732 E. Market Street ( formerly 732 Social).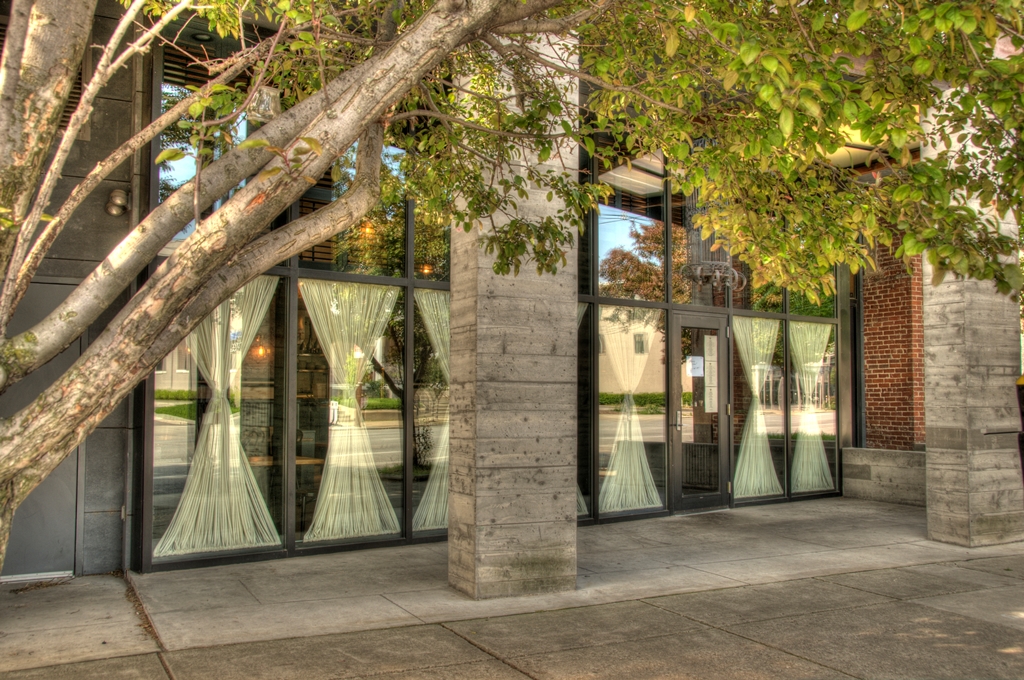 This new concept restaurant designed by Brett Davis, Michael and Steven Ton and Chip Hamm transports you to Paris. From the moment you walk in the door, you are greeted with the aroma of French cooking and a cozy, intimate atmosphere. You will want to settle in for the evening. The French country menu includes such favorites as onion soup smothered in Gruyere cheese, escargot and cog a vin. The wine list is stellar and eclectic and the cocktails are lovely and very French. Surprisingly affordable with the most expensive item on the menu costing $20.

Bobby Benjamin ( Oak Room ) is the executive chef along with Michael Ton ( Basa and Doc Crow's). They developed the menu for La Coop.

No detail has been overlooked in the décor. From the adorable chicken wire lining the inside of the bar cabinets to the waiter's striped aprons to the light fixtures encased in cages, the name La Coop( Chicken coop referring to the limited space in the restaurant) is represented well. The color scheme is warm and inviting with tan and black tones and a refreshing splash of citrus green on the barstools. There will be al fresco seating on the sidewalk lining E. Market.
Thank you Kelly Valenti for your observations on this exciting new dining spot.