Leftover Pumpkin Month
Posted by Junk Do Not Contact on Thursday, November 1, 2012 at 4:17 PM
By Junk Do Not Contact / November 1, 2012
Comment
November is the month of the pumpkin. I know, I know, Halloween is in October and that is when we carve our pumpkins, go pumpkin picking, and see the influx of pumpkins everywhere we turn, so yea, October really should be the month of the pumpkin, but just hear me out. The day after Halloween is November 1st and that is the day that our truly creative pumpkin process can get started. After Halloween we are usually left with several pumpkins that we have no idea what to do with. These gourd-like squashes have so many uses beyond the standard Jack-O-Lantern that it is a shame to think we would just toss it out. I'm going to share just a few of the many things you can do with your pumpkins after Halloween to keep the pumpkin love going all month long.

My first tip is probably the simplest, if you haven't carved your pumpkin, then don't do anything to it! Leave it on your porch, but tweak a few things around it to change the decor from Halloween to Thanksgiving. Add a few gourds, mums, or even a hay bale, and watch as your Halloween décor turns into a beautiful outdoor Fall expression.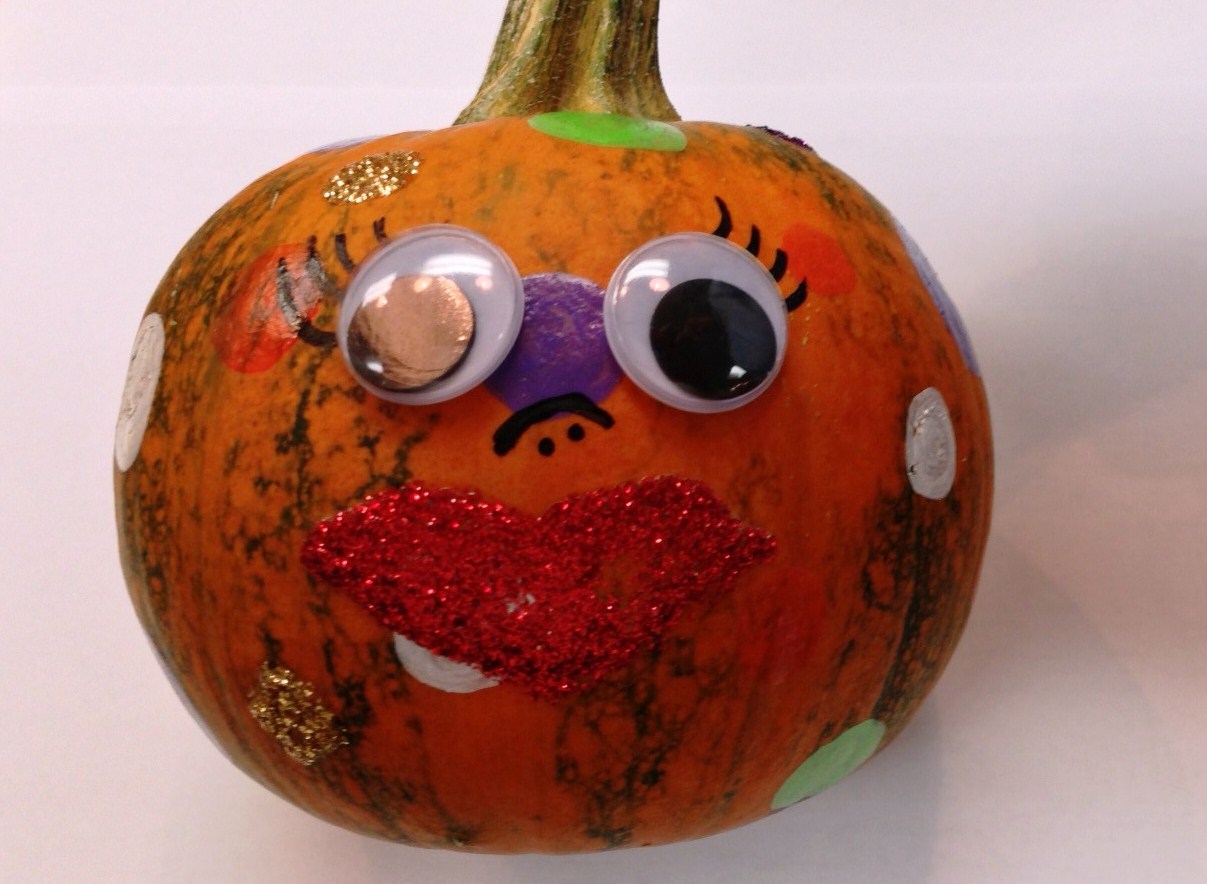 One of the oldest tricks with pumpkins is to toast the seeds and it is probably the only reason why I carve them anymore. Again, this is only for you folks who haven't carved your pumpkins yet. Get all the guts out of your pumpkin and throw them into a bowl that has a top. Add water and close the top, shake and let sit. The seeds should float to the top and the guts of the pumpkin should separate and stay on the bottom. Put the seeds on a baking sheet and toast them in the oven until you can smell that they are ready. I enjoy my seeds the old fashioned way, with a light sprinkle of kosher salt. There are all sorts of recipes online however if you want to get fancy.

Now for the majority of you, the ones with leftover jack-o-lanterns. What the heck do you do with those? Would you guess you could have a spa day? Pumpkin is an excellent source of vitamin A, vitamin C, and zinc which are all wonderful for your skin. I found two pumpkin spa recipes online that look divine and I cant wait to try them with my leftovers.

Pumpkin Facial
Ingredients
2 tsp. pumpkin
½ tsp. honey
½ tsp. milk
¼ tsp. cinnamon

Mix together and apply. Let sit for 15-20 minutes. Rinse.

Pumpkin Body Scrub
Ingredients
1/2c. cooked pumpkin
1/2c. brown sugar
¼ tsp. cinnamon

Mix together. Apply in shower with wet wash cloth avoiding face. Rinse with warm water.

For more information on these recipes and for more ideas go to dailycandy.com

Other ideas for using your pumpkin include cooking with the endless possible pumpkin recipes like pies, muffins, and soups, composting your pumpkin to help your garden grow, or plant the seeds to grow your own pumpkins.

Be creative with your leftover pumpkins, and never just toss them out. If nothing else let the neighborhood kids go at them with some paint, let them see if it floats in water or at least let them throw it off the porch and watch it splatter. Have a great pumpkin month!
Search all
Louisville Real Estate
for sale by area, price, year built, square footage or any other detail on Louisville's best MLS search engine.