Louisville and Grilled Cheese
Posted by Brad Long on Monday, July 30, 2012 at 10:28 AM
By Brad Long / July 30, 2012
Comment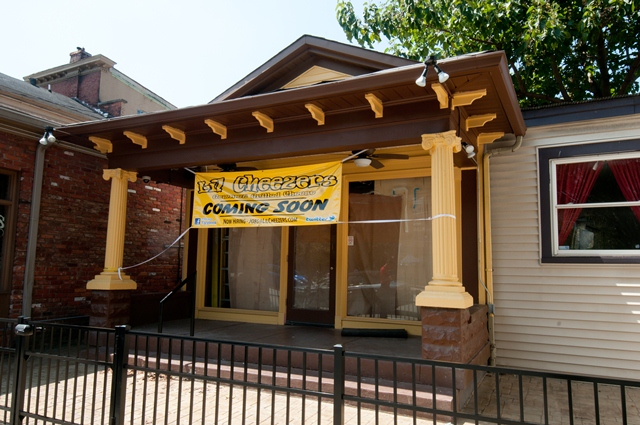 So how does everybody feel about the Lil Cheezers Food Truck getting their own permanent restaurant space? I think more power to them. Grilled cheese is a staple food in almost every child's life, the crunchy, hot, buttery bread, with the ooey gooey cheesy center. My mouth is watering just thinking about it. And everyone has an opinion on which way is the correct way to cut a grilled cheese. Is it in triangles or rectangles? I say without a doubt a grilled cheese has to be in triangles. Whatever your opinion or preference, we can all agree that grilled cheese is delicious and that Lil Cheezers is taking them to a whole new level.
Lil Cheezers is one of the eight food trucks currently in Louisville, and that number is growing. Food trucks in the area span from Burgers to tacos to pizza and vegan options. Louisville street food is a popular new trend, supplying delicious and convenient food to the Louisville community. The Lil Cheezers food truck is taking things a step further and has moved into one of the many cursed buildings on Bardstown Road, which has most recently been Jamie's 14k Cupcakes and Potstickers, both of which were unfortunately short lived. Lil Cheezers has been a successful food truck serving tasty spins on the comforting grilled cheese sandwich. Favorites include the Fancy Pants which consists of brie, caramelized onions, granny smith apples, and walnuts, and the Beef n Cheddar, whose roast beef and cheddar cheese melts in your mouth. The new restaurant will serve an expanded menu that I'm sure we are all eager to taste.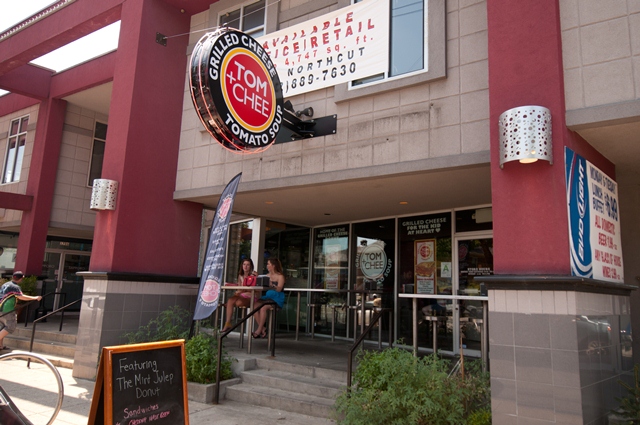 TThe news of Lil Cheezers restaurant space came shortly after the opening of a similar restaurant only a short distance away on Bardstown Road. Tom and Chee is located next to Sapporo, across from Vint coffee. Tom and Chee is a chain made popular for it's grilled cheese donuts and creative grilled cheeses including a Grippos BBQ and bacon grilled cheese. Tom and Chee has even attracted celebrity cliental like Man vs. Food's Adam Richmen. Tom and Chee offers a large variety of grilled cheese options with a selection of deli meats, soups, and salads as well. There is a large section of the menu dedicated to grilled cheeses with potato chips, combining the best of both worlds!
The question begs to be asked, will the Louisville food community really support two grilled cheese restaurants within such close proximity to one another? I guess we will find out soon enough, and hope Lil Cheezers can break the spell of one of Bardstown Road's many cursed buildings. Let the best grilled cheese win! For more information on Louisville food trucks and street food, go to LouisvilleStreetFood.com and for more information on Lil Cheezers, go to lilcheezers.com.
Ilyse's Louisville