Louisville Arts Scene
Posted by Brad Long on Sunday, February 26, 2012 at 10:30 AM
By Brad Long / February 26, 2012
Comment
Louisville has long been known for its vibrant arts community. Thanks to the J.B. Speed Art Museum, the innovative downtown gallery scene, the Louisville Ballet and first class dramatic arts at Actors' Theatre, Louisville has become a prominent player on the national arts stage for a city of its size. Now, in an effort to cut arts costs while maintaining high performance quality, some prime Louisville, Kentucky real estate will take center stage as it becomes home to visiting Actors' artists.
The historic building at Third and Main streets downtown now houses 18 one-bedroom and studio apartments on the third through fifth floors for visiting performers. Because Actors' draws talent from far and wide for its cutting edge mix of classic and progressive theater arts, Actor's houses roughly 170 visiting performers each year. In the past, most stayed at an apartment complex on Broadway that the theater rented, but now artists will be able to live in the heart of downtown right next to the theater.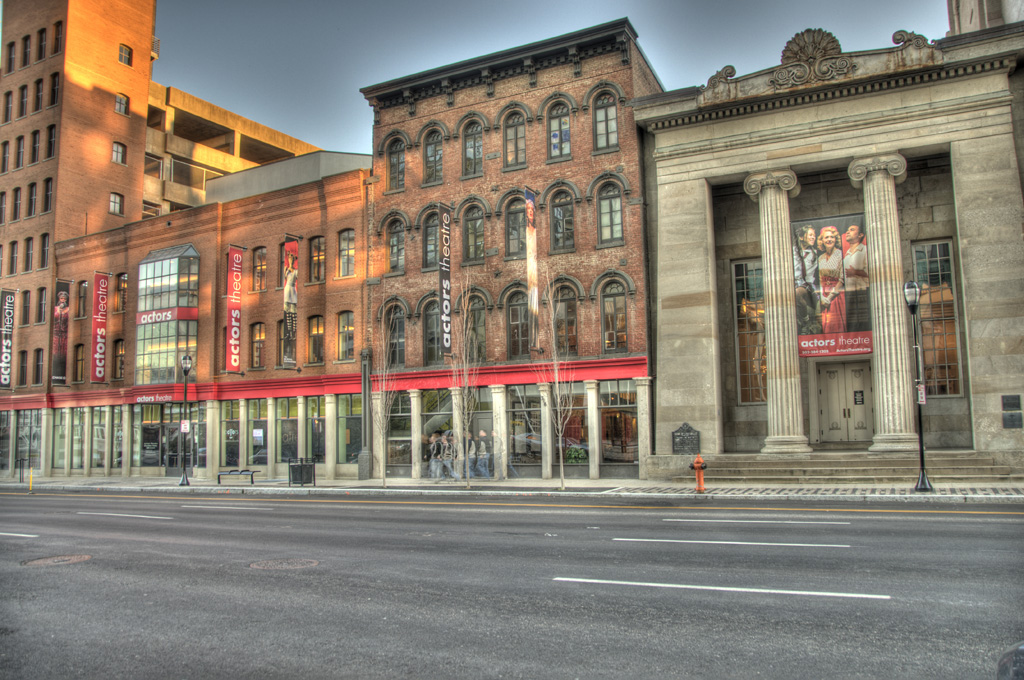 The first performers begin arriving this week in preparation for the 36th annual Humana Festival of New American Plays that will begin performances at the end of the month. The $1.15 million dollar project is funded primarily by FBM Properties, which has owned the building for many years. Additionally, in-kind contracting services were provided by Cardinal Services, and in-kind design expertise and contemporary artwork came from Kevin Troxall Design.While the project's main goal was to provide a way for Actors Theatre to reduce their housing expenditure by having visiting artists stay next door to the theater, it accomplishes other objectives as well. It allows performers to be more closely in touch with the heart of downtown, contributes to the significant downtown revitalization already going on, and marries two of the cities greatest loves–Louisville, Kentucky real estate and the city's dynamic arts scene.
Check out the cool condo's available in the downdown area: Louisville Downtown Real Estate