Louisville Luxury Homes Love Leather
Posted by Brad Long on Tuesday, March 6, 2012 at 7:09 AM
By Brad Long / March 6, 2012
Comment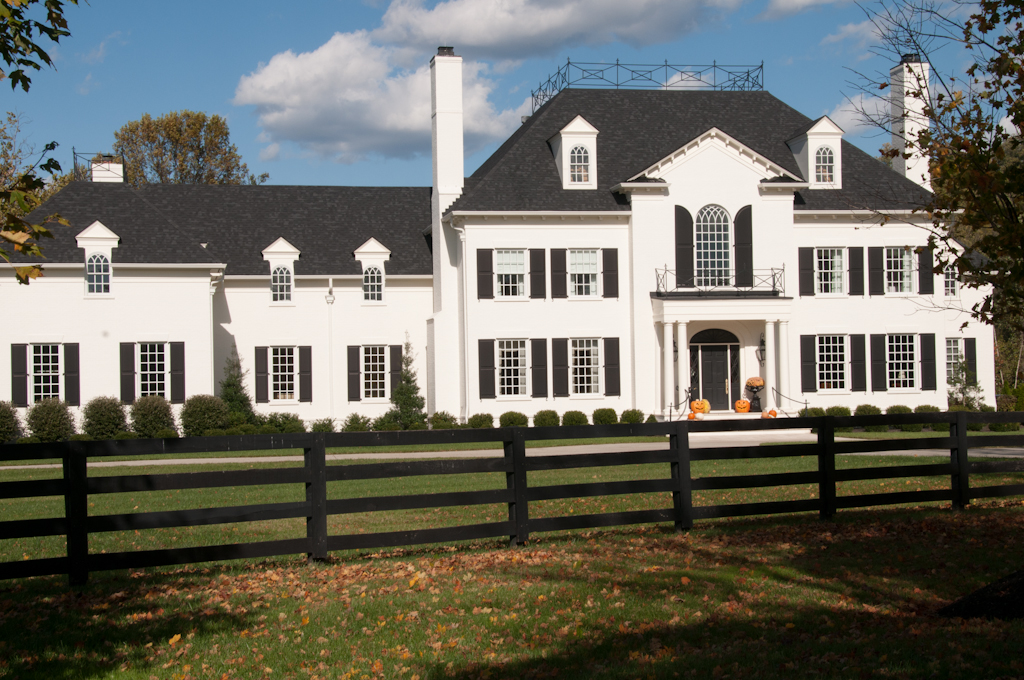 Home designers have preached it for years – when it comes to decorating a home, the most important characteristic in addition to color is texture. And when it comes to upholstery, luxury homes in Louisville often choose leather as their furniture covering of choice. When home owners choose a full leather living room set or just accent a room with a single chair, leather has a way of exuding a high-dollar, first class look.
One reason for leather's appeal is that it's amazingly durable and lasts about four times as long as fabric. Also, people prone to allergies and asthma generally prefer leather because fabrics can harbor lots more dust mites. But let's face it – the main appeal of leather is its look and feel. It simply feels good against the skin because leather is able to release moisture through its fibers into human pores. Because of this, it becomes even softer over time, and many people feel the aging process makes leather look better with each passing year. When we used to refer to "leather furniture," we meant brown couches or recliners. But today, leather dining chairs, decorative ottomans and even cowhide rugs in a wide variety of colors are easy to find for any size home.
But it's true that not everyone is a great fan. Leather can puncture when sharp shoe buckles or jewelry scratch its surface, and failing to clean the armrests can result in wearing from the build-up of body oil over time. Also, some people simply don't find it as comfortable as fabric. Depending on the clothing a person wears, leather can be very slippery and cause a person to have to struggle to sit up straight. In the summer, bare legs in shorts of skirts can feel sticky against it, and in the winter, some folks prefer the warmth of fabric when cuddling up on the sofa under a blanket. Also, people concerned about the use of animal parts in manufacturing probably won't choose leather either. But perhaps the biggest downside is the price. Leather can cost 25%-50% more than fabric, so this alone will keep some consumers away.
Despite the high costs and potential negatives though, leather continues to be a popular upholstery choice. And making that investment pay off over the long run takes some care. Here are a few tips for keeping your leather furniture in excellent condition:
Regularly dust leather furniture with a dry cloth. In fact, keep a couple dry cloths set aside simply for this purpose so that any residue from other surfaces in your home don't get back on your leather.
Keep an eye out for sharp objects – buckles on shoes, pointy jewelry, and even your pet's nails. Leather does scratch, so the only way to prevent this is to make sure sharp objects don't come in contact with it.
Always remove spills as soon as possible with a clean cloth. Never use soap or try to soak stains with water.
A couple times each year, wipe your leather furniture down with a damp cloth. Use only a tiny bit of distilled water, not tap water because it can stain. Afterwards, add some moisture by using a conditioner without color that is specifically made for leather. Just rub a few drops into the upholstery with a soft cloth and wipe dry with a clean one.
Although some folks may not choose leather for their homes, many luxury home-owners in Louisville find leather to be the most attractive, classic, comfortable upholstery available. As home designers have told us for years, texture is a vital element in room design, and for many, leather provides not only amazing texture but an excellent long-term investment as well.
Search Louisville Luxury Homes for all available upscale homes, condos and farms for sale.