You Have the Right To Feel Safe in Your Neighborhood
Posted by Junk Do Not Contact on Wednesday, October 31, 2012 at 11:43 AM
By Junk Do Not Contact / October 31, 2012
Comment
Moving into a new neighborhood comes with all sorts of firsts; you're first dinner party, first round of the holiday season, and the unfortunate first big appliance melt down. Sometimes, the firsts can be a bit more serious and can cause you to question whether or not you made the right decision in buying the house in the first place.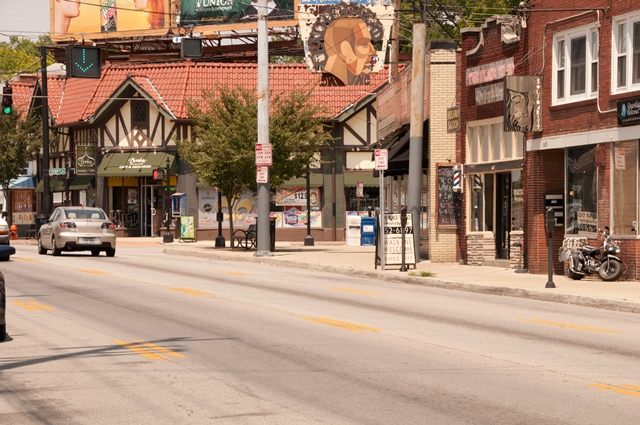 Last night while playing with my son in the back yard I was suddenly disarmed by a noisy low lying helicopter over my head. I headed to the front porch to get a better view when I ran into my next door neighbor who had some shocking news. Just two blocks over, the police were on the scene of, what was thought to be a crime early in the investigation, where two bodies were found inside a house. I was numb. Two dead bodies were within yards from where my children play? That doesn't sit well with me. Unfortunately this is not the first newsworthy event that has happened close to my new home within the past several years. Two years before I moved in to our home, a murder investigation took place in the alley behind my house and just a couple months ago, gun shots rang out from that same building. I live in the Highlands for goodness sakes, things like this are not supposed to happen in the Highlands!
Despite all the nonsense and frightening things that have gone on around my home, call me crazy, but for some reason I do not feel unsafe. 98% of my neighbors are wonderful and dedicated to keeping a safe neighborhood, so I can not let the occasional scary situation ruin that for us.
So how do you feel safe in your neighborhood if you have a similar situation? Before you choose to buy a home or if you already have a home, there are ways for you to find out if your neighborhood is safe. There are several websites dedicated to making an easy way for families to know where dangerous people reside. http://www.icrimewatch.net/kentucky/index.php is the official Kentucky Sex Offender Registry webpage and updates every time a new sex offender registers. This is the most accurate radius map and the most helpful. Just remember though that the sex offender map is not the end all be all in saying you are safe or unsafe. Whether you are covered with dots or not you should always be on the look out for anyone that looks suspicious. Knowing the active crime that is going on in your community can be even more helpful. One of the most helpful websites I have found when it comes to knowing any active crime that is going on in your neighborhood is spotcrime.com. Spotcrime.com is more helpful to me than the sex offender list because it will tell you every current reported burglary, assault, and theft in your neighborhood.
If you are really concerned with your neighborhood don't be afraid to talk with your local police and request more information. Be persistent and don't back down, as a citizen you have the right to feel safe in your neighborhood!